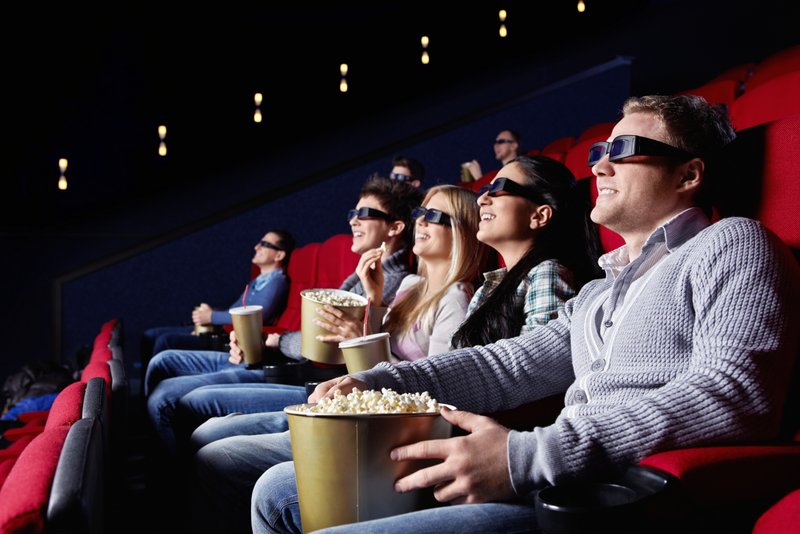 Netflix, Amazon Prime e HBO Now, todos eles têm algo em comum. Claro, dar-nos a conhecer mais séries e filmes, desde novos títulos, a sequelas, a últimas temporadas.
No entanto, o mais interessante será mesmo saber com o que se poderá contar proveniente de cada uma delas, isto é, seja da Netflix, da Amazon ou da HBO. Assim, há que respirar fundo e olhar para esta panóplia de conteúdo que chega agora ao três serviços de streaming já a partir do dia de hoje:
Na Netflix:
Dia 1 de novembro
42
Casper
Chappie
Charlotte's Web
Field of Dreams
Men in Black
Michael Clayton
Oculus
Scary Movie
Silent Hill
Stranger, primeira temporada
The Bittersweet
The Pursuit of Happyness
The Reader
The Whole Nine Yards
To Rome with Love
Under Arrest, season 17
Undercover Grandpa
Where the Day Takes You
Dia 2
All About the Money
It's Not Yet Dark
Ten Percent (aka Call My Agent!), segunda temporada
Dia 3
Alias Grace
Eventual Salvation
The Big Family Cooking Showdown, primeira temporada
Dia 4
Dia 5
Dia 6
Dia 7
Dizzy & Bop's Big Adventure: The Great Music Caper
Fate/Apocrypha, 1.ª parte
Killing Ground
P. King Duckling, primeira temporada
Project Mc²: Part 6
The Journey Is the Destination
Dia 10
Blazing Transfer Students, primeira temporada
Dinotrux Supercharged, primeira temporada
Glitter Force Doki Doki, segunda temporada
Lady Dynamite, segunda temporada
Mea Culpa
The Killer
Dia 12
Dia 13
Chasing Trane: The John Coltrane Documentary
DeRay Davis: How To Act Black
Hickok
Scooby-Doo 2: Monsters Unleashed
Dia 15
Lockup: State Prisons, 1.ª coleção
Dia 16
Dia 17
A Christmas Prince
Jim & Andy: The Great Beyond - Featuring a Very Special, Contractually Obligated Mention of Tony Clifton
Longmire, temporada final
Luna Petunia, terceira temporada
Marvel's The Punisher
Mudbound
Red, White, Black, Blue Odyssey
Santa Claws
Shot in the Dark, primeira temporada
Spirit: Riding Free, terceira temporada
Stretch Armstrong & the Flex Fighters, primeira temporada
Dia 20
Dia 21
Beat Bugs: All Together Now
Brian Regan: Nunchucks and Flamethrowers
Saving Capitalism
The Case for Christ
Dia 22
Cherry Pop
Godless
The Boss Baby
Tracers
Dia 23
Deep
She's Gotta Have It, primeira temporada
Dia 24
Bushwick
Cuba and the Cameraman
Frontier, segunda temporada
The Many Faces of Ito, primeira temporada
Trailer Park Boys: Out of the Park — USA, primeira temporada
Dia 27
Broadchurch, terceira temporada
Darkness Rising
My Little Pony: Friendship Is Magic, sétima temporada, parte 2
Dia 28
Glitch, segunda temporada
Good Morning Call, segunda temporada
The Queen Of Spain
Dia 29
Guerra De Idolos, primeira temporada
Dia 30
Na HBO NOW
Dia 1 de novembro
2 Fast 2 Furious
Along Came a Spider
A Prueba (aka On Trial)
Bachelor Party
Bird on a Wire
Bride of Chucky
Broken Lizard's Club Dread (Extended Version Available)
The Day the Earth Stood Still
Fast & Furious
The Fast and the Furious
Good Morning, Vietnam
Ice Age: Dawn of the Dinosaurs
Pale Rider
The Sum of All Fears
Sweet November
Terminator Salvation (Director's Cut Available)
Volunteers
W.
Zoolander
Dia 3
El peso de la ley (aka The Weight of the Law)
Dia 4
Dia 6
Rolling Stone: Stories from the Edge, 1.ª parte
Dia 7
Rolling Stone: Stories from the Edge, 2.ª parte
Dia 10
El Hipnotizador, temporada 2 premiere
Inseparables
Dia 11
The Lego Batman Movie
The Magical Wand Chase: A Sesame Street Special
War Dog: A Soldier's Best Friend
Dia 12
Vice Principals, temporada final
Last Week Tonight With John Oliver, quarta temporada
Dia 13
Dia 17
Cuentas Por Cobrar (aka Achilles' Redemption)
Dia 18
The Great Wall
Night of Too Many Stars: America Unites for Autism Program
Real Time with Bill Maher, temporada final
Sesame Street: A Sesame Street Thanksgiving, temporada 48 premiere
Dia 1
November 20th
November 24th
Tracey Ullman's Show, temporada final
November 25th
November 26th
November 27th
November 28th
HBO First Look: The Shape of Water
Na Amazon Prime Video
Dia 1 de novembro
A Knight's Tale
A View to Kill
Airplane!
Airplane II: The Sequel
Altar Egos
Bad Boys
Beauty Factory
Bram Stoker's Dracula
Chasing the Star
Crocodile Dundee
Crocodile Dundee II
Dances with Wolves
Diamonds Are Forever
Die Another Day
Dirty Work
Dr. No
For Your Eyes Only
From Russia with Love
GoldenEye
Goldfinger
Kiss Kiss Bang Bang
Legally Blondes
License to Kill
Live and Let Die
Moonraker
Never Say Never Again
Nowhere to Run
No Way to Live
Octopussy
On Her Majesty's Secret Service
Redeemer
Speed Racer
St. Elmo's Fire
The Beautiful Ones
The Cell
The Departed
The Little Tin Man
The Living Daylights
The Man with the Golden Gun
The Peacemaker
The Pursuit of Happyness
The Spy Who Loved Me
The World is Not Enough
Thunderball
Tomorrow Never Dies
Unforgettable
Up in the Air
You Only Live Twice
Dia 3
Falling Water, primeira temporada
The Only Living Boy in New York
November 4th
Tyler Perry's Boo! A Madea Halloween
November 5th
Life on the Line
The Lovers
November 6th
November 7th
Fifty Shades of Black
Home Fires, segunda temporada
If You Give a Mouse a Cookie, primeira temporada
November 9th
Armed Response
Thursday Night Football: Seahawks vs. Cardinals
November 10th
November 13th
Baby Steps
Broken Mile
Orion
The Patent Scam
November 16th
Shot Caller
Thursday Night Football: Titans vs. Steelers
November 17th
November 19th
November 20th
Before the Sun Explodes
Blood Ransom
November 21st
Dark Angel, primeira temporada
November 23rd
Home Remedy, primeira temporada
The Stinky and Dirty Show, primeira temporada
November 24th
November 27th
London's Finest
Panic
The Incomparable Rose Hartman
November 28th
Click Clack Moo Holiday Special
November 29th
The Circle
The Marvelous Mrs. Maisel, primeira temporada
November 30th
Ogar: Will of Steel
Thursday Night Football: Redskins vs. Cowboys
Que grande lista! Seja por parte da Amazon, da Netflix ou da HBO, o que é certo é que há conteúdo para dar e vender e que muito dificilmente conseguiria ser visto na sua totalidade, no mês de novembro.
Seja como for, este será mais um mês que dará início ao regresso de muitas personagens, cenários e histórias que deixam qualquer um pregado ao sofá para ver como tal se irá desenrolar.
Assim, se ainda não és um subscritor de nenhum dos serviços, podes ver as condições de adesão da Netflix, HBO Now e Amazon Prime Video, clicando aqui, aqui e aqui, respetivamente.
Todavia, não te esqueças que este conteúdo é referente ao mercado norte-americano, pelo que um ou outro título poderão não estar disponíveis na Netflix, Amazon Prime Video ou HBO Now em Portugal ou no Brasil.
Outros assuntos relevantes na 4gnews: